15-year industry veteran to lead sales efforts in key market segments for Steelmax
Steelmax Tools welcomes Josh Chiprich to its sales team as Vice President.  Most recently with Metabo Power Tools, Josh joins Steelmax with 15 years of sales and marketing experience with steel fabrication tools and accessories in the welding, industrial and OEM supply channels.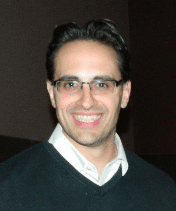 "We are thrilled to welcome Josh to the Steelmax family.  Josh brings a wealth of knowledge and experience to Steelmax and will be a great mentor and resource to our employees and customers. His experience and expertise will be invaluable as he leads the sales efforts in key segments of our business," said Kevin Allen, Steelmax President.
As Vice President at Steelmax, Josh will be responsible for the growth and development of our small power tools product portfolio, including our magnetic drills, metal cutting saws, hydraulic punches and related consumables.  He will also be a key participant in the development and execution of our long-range strategy at Steelmax.  He will be based in our Bridgeville, PA office.
Josh earned Bachelor's and Master's degrees from the California University of Pennsylvania and his MBA from the University of Phoenix.  He began his career with Fein Power Tools and also worked for Bug-O Systems.  Most recently, he was a National End-User Account Manager with Metabo Power Tools, targeting key end users across multiple product categories.
Josh adds "I am truly looking forward to being part of a growing market leader and am excited to contribute to the Steelmax growth story."